Pool Remodeling Services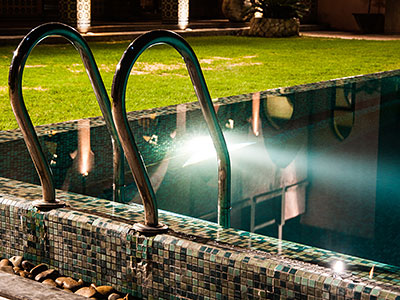 At Shoney's Pools, we aim to excel in every aspect of pool remodeling, renovations as well as leak detection and equipment repair and replacement. When you hire us for this project, you can be sure that the features we design and install will add to the functionality and appeal of your pool. Creating custom pool remodeling plans is something we have vast expertise in, and we assure you of value for money. Our company caters to clients in and around Palm Harbor, FL and the range of services we offer include:


Swimming Pools
If you are considering getting a swimming pool installed on your property, you would need the services of expert swimming pool designers and installers like the one that our company. We offer customized solutions and ensure that your swimming pool is planned down to the last detail precisely as you want it to be. When we are planning this feature, we make sure that the pool design and styling match the architectural styling of your home and various elements in your landscape. Not only do we design and plan the swimming pool but the entire poolscape and all the features in it as well. Read More About Swimming Pools »


Pool Construction
We offer high-quality swimming pool construction services to clients across the region. Our team of expert designers and installers works in tandem to ensure that your swimming pool feature is outstanding in every way. We use high-quality materials and complete the project to industry standards. In addition to providing excellent swimming pool construction solutions, we also ensure that the equipment and other features are installed as per your requirements. While focusing on functionality, durability, and longevity, we also make sure that the project is completed cost-effectively and well within your budget. Read More About Pool Construction »


Pool Remodels
Many homeowners like the idea of getting their swimming pool remodeled. Sometimes it is because the feature has become old and dated or deteriorated while at others they want a change. Regardless of why you want your swimming pool remodeled, we can provide you with customized solutions. We can handle remodels and upgrades of any shape and size and ensure that you get value for money. Our company has vast experience in handling these projects and ensures that the final product is exactly how you envisioned it to be. The use of suitable quality materials and resilient features improves the functionality and durability of your swimming pool. Read More About Pool Remodels »


Pool Decking
We offer high-quality pool deck design and installation services to residential clients. When we handle this job for you, you can rest assured that your pool deck will be aesthetically appealing, resilient, easy to maintain, and a valuable addition to your property. Whether you want a paver pool deck or one surfaced with travertine stone, we can help. We use our creativity, skill, and experience in the field to provide customized pool decking solutions to our clients. While handling the deck design and installation jobs, we can also replace or install pool coping and other features in that space. Not only do we focus on providing high-quality pool decking solutions, but we also maintain very affordable pricing. Read More About Pool Decking »


Pool Renovations
One of the best ways to uplift the appearance of the outdoor spaces on your property and increase its value is to get pool renovation done. We handle all types of big and small pool renovation projects and offer unique design solutions. Our company can provide all kinds of renovation services, including replacement of pool coping, pool deck paver installations, design and planning of pool steps, tile replacements, and more. Aside from this, we also repair swimming pool leakages and offer customized refinishing and resurfacing services. Every pool renovation project is completed to industry standards using high-quality materials and installation techniques. Read More About Pool Leak Detection »


Pool Equipment Repair & Replacement
Just as you need to maintain the aesthetic appeal of your swimming pool, you also need to make sure that all of the equipment is in good condition at all times. This is where our equipment repair and replacement services come into the picture. We can handle a wide range of equipment repairs and replace dysfunctional or old features as required. We use only the best spares in our work and complete the replacement to industry standards. We work honestly and provide objective advice on which features would need repairs and which would benefit from complete replacement. This helps you maintain the functionality and water quality of your swimming pool. Read More About Pool Equipment Repair & Replacement »


Pool Leak Detection
There are times when swimming pools spring leaks. Not only does this result in water wastage, but it also can affect the condition of various features in that space. Our leak detection services are designed to identify all types of leakages in swimming pools. We use the latest technology in our jobs and make sure that we have a complete and clear idea about where the leak is originating. Having this information allows you to determine how you would like to go ahead with any repair or renovation work. We always recommend that you call us in for leak detection if you notice that the water level in your swimming pool is reducing at a rapid pace. Read More About Pool Leak Detection »

If you are looking for a company that would be able to offer you unique pool construction, remodel, and decking services, we are the one to call. We customize solutions to your needs and offer these services at very affordable pricing. For any more information, feel free to contact Shoney's Pools at 727-314-7665 or through this Online Form.

We Provide Services to the Following Cities, Towns and Surrounding Regions of FL: